CLOUD SOLUTIONS PROVIDER (CSP)
ANS Networking is a CSP (Cloud Solutions Provider). We welcome the opportunity to discuss your businesses IT objectives. Small businesses need to adapt to changing technologies and infrastructure requirements. Any major IT decisions should include GAP analysis to consider your current IT position, long-term goals and the critical third column, "how do we get there?"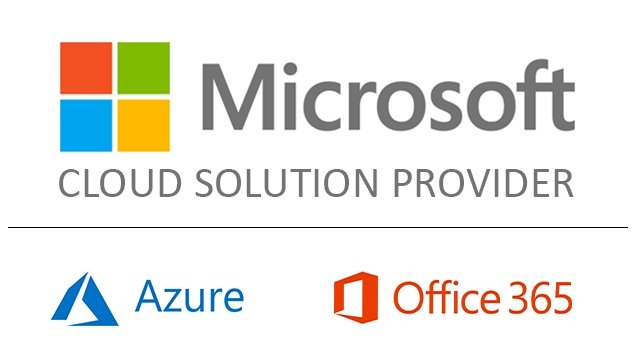 What is a Cloud Solutions Provider?
A cloud service provider is a third-party company offering a cloud-based platform, infrastructure, application, or storage services. Much like a homeowner would pay for a utility such as electricity or gas, companies typically have to pay only for the amount of cloud services they use, as business demands require.
Besides the pay-per-use model, cloud service providers also give companies a wide range of benefits. Businesses can take advantage of scalability and flexibility by not being limited to physical constraints of on-premises servers, the reliability of multiple data centers with multiple redundancies, customization by configuring servers to your preferences, and responsive load balancing that can easily respond to changing demands.
Though businesses should also evaluate security considerations of storing information in the cloud to ensure industry-recommended access and compliance management configurations and practices are enacted and met.
Contact ANS Networking Today
Looking for a Cloud Solution Provider for your business?
ANS experts will work with your company to provide a customized cloud management plan today.
Enterprise level data integrity and IT security
With data privacy and Cybersecurity becoming a bigger conversation, small businesses need to match larger companies in securing internal data and protecting the privacy of their customers. While most companies of any size don't like to think about security breaches it's the reality of the world we live in – especially with 62% of all data breaches caused by malicious or criminal attacks. 
Cloud computing gives SMBs greater security and governance over their customers' data. A cloud-based service provider is responsible for monitoring security 24/7 – something a small business couldn't practically achieve without third-party support.
How would my small business benefit by using the cloud?
Secure all devices in your company
Enforce MFA and biometric logins
Create custom profiles and push software installs
Ability to remotely control assets such as mobile phones and computers
Utilize compliance standards across multiple platforms
Enforce password complexity
No need for on-premise Active Directory Servers
File storage and sharing throughout the organization
NETWORK SECURITY / CYBERSECURITY
RANSOMWARE / VIRUS PROTECTION
BACKUP SOLUTIONS / DISASTER MITIGATION
WORK-FROM-HOME / TELECOMMUTING
WINDOWS UPDATES / PATCH MANAGEMENT
IT Consulting Results in NH, MA, and ME

My Company has worked with A.N.S. Networking, Inc. for 11 years now and we couldn't be happier. Brian and Evan are responsive, professional and always looking ahead to make sure our company is prepared. They give their time and attention equally to large projects or quick questions. We are

...

thankful to work with such a wonderful company!

read more

Brian and his team at ANS Networking are an integral part of our business operation and are always on-hand for anything from a quick emergency fix, to general IT work and strategic initiatives and beyond.

I have been a client of A.N.S. Networking for more than 15 years. Brian is always incredibly responsive to any support requests. He also maintains our system remotely on a monthly basis to ensure that everything is running smoothly. Our network is strong and doesn't have any downtime. He is also is

...

always cognizant of keeping the costs down and not spending money where it isn't necessary. I would highly recommend working with A.N.S.

read more

Brian has been an essential part in setting up my accounting practice. He walked me through the different options for equipment, network, data back-up and security, helping me to choose the most cost effective IT package, set everything up at my office, and now monitors and maintains everything

...

remotely. He is incredibly responsive whenever I have questions and I couldn't be happier with the service.

read more

A.N.S. Networking, Inc., has been the IT service provider to the last two work places I have been in over a span of 20 years. Our experience has been outstanding with service and support when it is needed. We have found they are usually ahead of the curve in terms of current issues and trends.

...

They have always delivered as promised, and are always available when needed. And perhaps most importantly, they will talk to you in common language so you can understand a technical issue and what options there may be for addressing them. As a municipal government, we have also found they are sensitive to our annual budgeting requirements and restrictions. We would highly recommend them for your consideration.

read more

Brian is extremely responsive to our company needs and can be reached at any time. Call back is within a few minutes of any request.

We have been working with Brian Chasse at ANS for over 3 years. Brian's attention to detail and efficient network engineering capabilities are excellent. He has also been helping us with our cyber security compliance which adds another level of depth to the services he offers. We feel fortunate

...

to have such a reliable partnership for all our technology needs.

read more

We've worked with Brian at ANS Networking to handle our IT needs for our offices in Rochester, Dover, and Alton for over 5 years. Brian is always responsive, listens to our concerns and finds solutions that fit our business (20 employees). A++ Service!

A.N.S Networking has been providing excellent IT support and services to the Auburn Police Department since 2015, following a cyber attack. From day one, Brian Chasse made APD data security and network management top notch and secure. He and his IT team are quick to respond to any questions or

...

issues we may experience. With remote monitoring and management, the protection is quality and trustworthy 24/7. A.N.S. Networking gets a 2 thumbs up by us.

read more

ANS has been wonderful to work with. Brian and Evan have always responded to our calls in a timely manner. They are very knowledgeable and are always very professional. In the last couple of years we have opened two new locations and they did a walk through, ordered what we needed, set up

...

everything and then tested the computers, scanners, server and printers. Brian goes above and beyond. Even on the weekends, when the doctors needed some assistance, we called and in a matter of minutes we were set. I would highly recommend their services. ANS is the best!

read more

A.N.S Networking has been providing our IT services for roughly 15 years. Their expert guidance has helped us to implement new point of sale software, two accounting systems and networks at new locations. They have learned our corporate culture and are sensitive to whether a project is cost or time

...

sensitive. They are always available via phone, email or text message - which is critical for an IT provider. Often they make me aware of potential issues so that we can fix them before they become a large problem. It is so nice to have a company I trust to handle not only the big projects but also small day to day tasks. I would recommend them to anyone. You will not be disappointed.

read more

As a Town Administrator of a small lakes region community I have has the pleasure of working with ANS Networking for the past 2+ years, and we have found Brian and his team to be very responsive to our computer networking needs. ANS Networking's contract services have meet all our expectations, and

...

he and his staff are current with todays technology and delivers it with the utmost professionalism and integrity.

read more
Contact us about our Cloud Solutions Services in NH, MA and ME today.